The good food at the right price
Assago - Via Mario Idiomi 1/40 - Tel. 02.39931056 Cell. 331.8423429
The restaurant offers many tipacal italian plates
reviewed with our creativity.
A rich menu
that go form delicious italian first plates
to a speciali selection of meats and fish
cooked on our charcoal grill
and a complete choose of pizzas.
a delicious Menu
See our menu to choose in our first
and second plates,
irish meat and fish grilled
and our pizzas baked in a brick-oven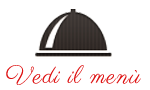 Promotions
Every day the Fontanile restaurant
offers many special prices for eat
good and save money.

Ideal for every occasion
The Fontanile restauran is perfect for every occasion:
for lunch and dinner, business lunch, cerimonies
and private parties.
With reservation is possible have a private
restaurant room perfect for:
meeting, cerimonies, conferences and private parties.